The Ultimate "Black Friday" Vegan Fitness & Nutrition Deal
---
'Sup vegan fit crew!
I'm sure (much like me) your inboxes and social media feeds are being flooded with annoying emails promoting various "Black Friday" sales. And well, I fully admit that the shopping addict inside of me both loves AND hates to see 'em.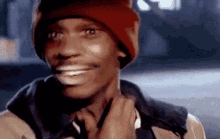 Truthfully, "Black Friday" isn't as big of a thing here in Canada. Nevertheless, I'm getting in on the action and wanted to share a sweet deal with you if you're looking for new meatless meathead-approved recipes and meal ideas.
So here goes!
The good peeps at No Meat Athlete have put together a "Black Friday Vegan Fitness Bundle" and asked if I'd contribute my fine eBook.
I'm assuming most of you already have my eBook in your possession (you should anyway!)
But what's cool about this year's bundle package is that you get mine PLUS 31 other vegan eBooks including fellow vegan bikini competitor and coach Crissi Carvalho's "Vegan Fitness Food" and the GODFATHER of vegan bodybuilding: Robert Cheeke's Shred-It! eBook! 🙂
Sooooo many famous vegan peeps have contributed to this eBook extravaganza like hottie & celebrity chef Jason Wrobel, High Carb Hannah and the Martha Stewart of veganism: Dreena Burton!
There's even "The Vegan Muscle and Fitness Guide to Bodybuilding Competitions" written by my fellow Plantbuilt teammate and World Naturals Vegan Men's Physique Pro Derek Tresize & his jacked wife Marcella!
Literally fitness & habit guides, meal plans and cookbooks from 31 of the biggest and baddest vegan authors, chefs, coaches and experts from around the globe.
Anyway, I don't want this to come off as a big sales pitch. But in all honestly, I'm super impressed with the quality of resources included (valued at over $1,500) and yours for just $95.
If interested, click here for more deets. 🙂
And just a heads-up, this sale ends forever on Monday November 26th!
Click me - you know you want to.
That's it for now! Happy Black Friday, vegan fit crew and here's hoping we can all maintain sanity when braving the malls this weekend. 😉
– Samantha Shorkey, Jacked on the Beanstalk