On Aging "Gracefully" (or with as Little Self-Loathing as Possible)
---
Apparently, on my 35th birthday, I've decided to write an entire post on aging gracefully. Which is quite ironic seeing as I purposely removed my birthday from facebook purely so that I would not be reminded of this day nor let anyone else know about it either.
I remember thinking it was sad when people removed their birthday year from facebook. And apparently, 35 is the year that I remove it too. 🙂
Disclaimer: I'd first like to apologize to anyone reading this post who is older than 35 and already insulted. I completely understand if you want to punch me in the throat right now.
In fact, I feel the same way when 20-something chicks complain about dark circles under their eyes and PMS.
But this is where I'm at. And at 35 (far more than 30) this has definitely been my most dreaded birthday yet. And it really didn't help when one of my older, male clients so kindly noted that I'm now officially "MIDDLE-AGED."
Middle-aged, UGH! Really?! I also remember thinking 35 was "sooooooo old."
And well, a few moves across the country, career changes and crow's feet later, here I am. Yet, I still feel like I'm 25! And I'm pretty sure I still act like it too…
I'm still flying solo, still renting an apartment downtown. Still blowing money on stupid, frivolous shit and swearing like a trucker. Still making yearly trips to Vegas that entail minimal sleep and maximum partying (definitely not helping with said crow's feet situation.) I still giggle like an idiot over everything and stare at the ground whenever a hot dude passes by. And I still haven't a clue what RRSPs are or the direction that my "career" is headed in.
And yet, in many ways, I really do feel better than ever (minus the forever-worsening PMS symptoms.) Seriously, WHY all of a sudden, must I retain water and cramp as though I've been bathed and drowned in pickle juice for an ENTIRE WEEK every single month?!?!
All bloating and PMS-related episodes aside, however, I've really been feeling a little verklempt on turning 35. And this is why:
Before I ever got into vegan bodybuilding and long before I ever became a vegan coach, I actually did marketing and investor relations for various mining/oil and gas companies.
I can remember working for this one investment banking firm in particular and their "Investor Relations Manager" was quite the interesting character. He was very Scottish, very lazy, and truth be told: I could not stand him.
He was a drinker, a smoker, a womanizer and very set in his old-school ways of luring in investors.
He also had this weird, filthy habit of making his investor calls–feet up on desk–picking at his nails and cuticles with an array of manicure/self-torture tools he kept inside his desk drawer.
The very smell of his expensive designer cologne mixed with white wine and stale cigarettes was enough to make my skin crawl. And it did.
And yet, for whatever reason, hearing this man once say "there's something wrong with any woman over 35 who's never been married" just stuck with me.
For some stupid reason, I had it drilled into my head that if I ever hit 35 and I'm a single/unmarried woman, I have failed at life. It would mean that my best years are behind me and many years of therapy lie ahead.
And yet, here I am today, celebrating my 35th birthday UNMARRIED and you're damn right, I'm reflecting…
Is there something "wrong" with me? Am I fucked up?
My immediate answer is "yes." But just like we're all a little "veg-curious," aren't we all a little "fucked up" too?
Perhaps the most "fucked up" part of all: that very same Scottish sleazeball ended up MURDERED in cold blood (because of money) just months after I had left Vancouver.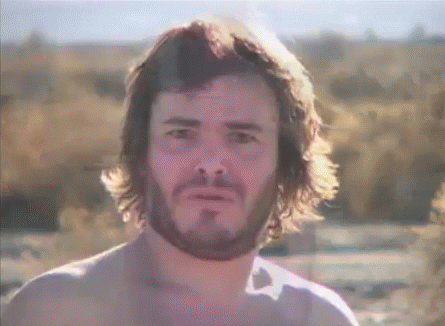 Didn't see that one coming, eh?
Crazy, horrible and sad, YES. But my point is that given the circumstances, this man's opinion should have NO bearing on my life WHAT-SO-EVER. And yet, it REALLY did!
Well folks, today I am 35, unmarried, no kids, no problems and healthy as can be. It is 12pm on a beautiful summer afternoon in Toronto, Ontario and I am hanging out with one of my best pals. I'm drinking gourmet coffee on her patio and I'm doing my most favourite thing in the whole wide world: blogging.
Somehow, I've been able to turn my passions for story telling, veganism and bodybuilding into a self-sustaining, full-time career and even employ my sister in the process. <3
I have accomplished almost every personal and professional goal that I have set out to do. And as a self-employed "entrepreneur," I get to live out everyday exactly how I want.
Sure, 10 years ago, if you had asked me where I'd be at 35, I probably would've said "living in the suburbs with my perfect husband, pushing a stroller on nightly power walks with the other milfs on the block." But imagining that scenario right now, I'm laughing because there's no frigging way I'd have the time to run my vegan coaching biz let alone write blog posts or record podcasts.
Now don't get me wrong, had I met the "(vegan) man of my dreams" somewhere along the line, I obviously would've tried to juggle everything and I'm sure I could adapt as necessary. But instead, I dated a LOT. And I traveled a lot. And I learned a LOT from every relationship and experience including what I like and don't like and what makes me an awesome person and what things I still need to work on.
I can acknowledge and learn from the many lessons and blessings I've had through my relationships with people who've come into my life. And I can now weave stories of my own experiences into the lives of others and even actually LEARN from my mistakes instead of thinking it's everyone else who's fucked up like I used to think. 🙂
And thankfully, pretty early on in my adult years, I realized how much I hated working in mining & oil and gas. And how so many of us are driven by greed and the desire for power, popularity and money. And over time, I've learned that when we become obsessed with these external things, they become a reflection of our inner experience. Then our judgment becomes impaired and our ethics get compromised.
On turning 35, I am proud of the fact that I have created (and all by myself) a passion-based, vegan business that aligns with who I am and what I believe in.
I might be a slacker, hypocrite and procrastinator at times but I can honestly say that in this business, I have never cut corners or compromised my integrity or values for anyone or anything.
It's been 27 years since I've eaten meat and six of those years have been vegan.
And I think I'm looking pretty aiiiiiight for "middle-aged." 🙂
So my 35-year-old wisdom to anyone reading this post is this:
Whether you're 20 or 60, please let us all stop being so frigging hard on ourselves and be grateful for where we are and what we have RIGHT NOW.
Let us stop thinking that external fulfillment comes from the outside world and that ONCE we have the perfect body, THEN we'll be confident and happy.
[bctt tweet="Let us stop thinking that ONCE we have the perfect body, THEN we'll be confident and happy." username="samanthashorkey"]
I know getting older sucks but it's happening whether we like it or not! I'm all for being the healthiest and most attractive I can be for as long as possible. But I think many of us really need to put less emphasis on our physical self-improvement and dedicate wayyyyy more time to doing the inner work. And part of that means positive reflections!
And so, despite being "middle-aged" and not happy about it, I put together a list of things that are awesome about being 35. Would love to hear any additions you have too. Here 'tis:
Reasons Why Being 35 is Awesome:
I've mastered the perfect makeup and skin care routine
I kill it in the kitchen
I put up with less shit
I'm no longer living pay cheque to pay cheque
I have a legitimate "career"
I don't take things so personally
I appreciate and get to enjoy the "finer" things in life
I know what my strengths and weaknesses are
I know who my true friends are
I know what foods feel best for my body
I know what clothes best flatter my body
I know what I like in bed
I'm open to new experiences… in every respect 😉
I appreciate my family so much more
I actually trust my own intuition
I carry myself with grace and elegance
And yes, I realize this post is turning into a novel (which is especially ironic considering I was hesitant to even write the damn thing in the first place.) But I do want to end it with a gentle reminder to us all that a truly happy person can never be old or ugly. 🙂
Cue "Benjamin Button" quote!
"For what it's worth: it's never too late or, in my case, too early to be whoever you want to be. There's no time limit, stop whenever you want. You can change or stay the same, there are no rules to this thing. We can make the best or the worst of it. I hope you make the best of it. And I hope you see things that startle you. I hope you feel things you never felt before. I hope you meet people with a different point of view. I hope you live a life you're proud of. If you find that you're not, I hope you have the strength to start all over again."
Happy aging, vegan fit crew!
– Sam Shorkey, Jacked on the Beanstalk