Podcast #11: The Energy Episode + Okja Review
---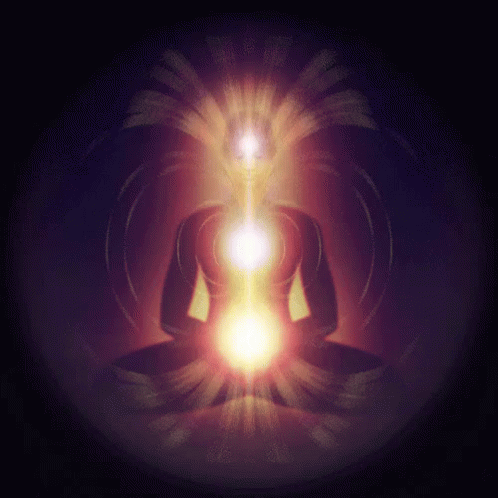 Namaste, my vegan hippie meathead friends. Is your chakra feeling this animated, little energy-emitting dude I put up or what? 🙂
Well this week's "Jacked on the Beanstalk" podcast episode just might be our favourite one yet!
And it's not because we're even that "spiritual" or even into alternative hippie energy stuff like healing crystals. Although truth be told, I, Sam, like to think that I'm kinda into it — much like my "minimalist" practices. And I share the story of my "LOVE" crystal that has perhaps cursed my love life for the last seven years.
Yes, for whatever reason, on this energy-focused episode, we're exploring some pretty deep shit such as how impactful the "power of belief" can be and how we Shorkey sisters are most connected to ourselves when we're out in nature.
We also delve into setting daily intentions and how we as humans can learn a LOT from our animal friends on how to find balance within ourselves.
PLUS we share our new fave, gross and annoying obsession (and Erin the producer's most hated thing on earth) i.e. "cat mouth" and review the highly-acclaimed, new, vegan-inspired Netflix sci-fi flick that's creating quite the buzz amongst vegans and non-vegans everywhere: Okja!
Yes ladies and gentlemen, the "Energy Episode" is definitely a fun and thought-provoking JOTB podcast you sure don't wanna miss!
Click the "play button" below to listen. Or
 

HERE

 

to listen on Apple,

 

HERE

 

for Spotify or

 

HERE

 

for Stitcher.

And as always, let us know what you think of the episode and the movie Okja in the comments below.

-Sam Shorkey, Jacked on the Beanstalk