Podcast #27: Staying on Track over the Holidays (Guilt, Shame & Gluttony-Free)
---
December is easily my most favourite time of the year.
And it may sound cliché, but for me, Christmas has ALWAYS been about family. There's just something so comforting about being in my parents' log home, in the middle of the snow-covered forest, decked out with cheesy decorations, sitting by the wood stove, Christmas music softly playing in the background, and mom's vast assortment of mind-blowing, homemade goodies. (None of which are vegan… And that's probably a blessing in disguise.)
Unlike me, however, I know the holidays can be super stressful for some peeps. And all family dramas aside, the holidays can definitely trigger a binge eating episode for many of my clients who seem to lose all control when they're surrounded by so much delicious temptation. Or on the complete opposite end of the spectrum, some are filled with so much fear, not knowing what to eat or how to eat at holiday functions. So they end up under-eating or restricting or obsessing over food to the point that they don't even enjoy this time with friends and family. Which again, is what the holidays SHOULD be all about!
So for all my clients aforementioned above, I wanted to record a podcast all about these struggles and give some words of advice alongside my vegan dietitian / Ottawa homie Susan Macfarlane.
Aren't we cute in our matching Wully Outerwear VEGAN winter jackets and touques despite being so damn cold that we literally can't feel our faces?
Anywho, for anyone wondering what my Christmas Day "food plan" entails, the key word here is "PLAN."
That means I PLAN to eat some tempeh with dinner and plenty of steamed, green veggies. But I will also enjoy a big-ass spoonful of Mom's homemade baked beans AND a piece of her apple pie (which thankfully IS vegan because it's made with an entire brick of artery-clogging Crisco.) Nevertheless, I'm OKAY with this because I've PLANNED for it. And I deserve it because I've been eating "clean" the rest of the week and month. AND I've been training hard all month too. And again, I've PLANNED for this indulgent meal.
And I PLAN to get right back to my regular healthy habits the very next day (aka Boxing Day as we say here in Canada, eh?)
I'm not trying to sound like a broken record but it's so important that we acknowledge the golden food rule: when we prepare and plan, there is no reason to fail!!
And as I would with any other big, planned cheat meal, I make sure to have a digestive enzyme before and afterward to assist my plant-powered bod in metabolizing all those extra carbs and fats and efficiently digest all those extra calories. And probably train legs hard the next day too.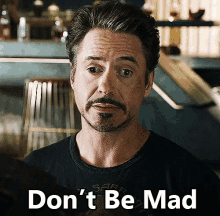 What's interesting is that my clients always think I'll be mad or upset with them for wanting to take a little break from their vegan meal plan during the holidays.
But I actually say TREAT YO-SELF to some rum and vegg-nog or a glass of wine with dinner if you really, truly want it! And if desserts are your weakness, make up a batch of my gingerbread protein balls and bring them with you. This way, you have your own healthy, holiday treats to indulge in and you won't feel like you're "missing out."
The point I'm really trying to drive home is that you CAN and SHOULD enjoy yourself but do so MODERATELY.
Again, the holidays are supposed to be about family and you should never feel so restricted in your training and food choices that you can't enjoy a nice meal with those you love.
So with that, happy holidays, vegan fit crew! And please accept my gift to you: this bright & shiny podcast!
After all, it just wouldn't be Christmas without us Shorkey sisters butchering a classic carol (or two.) 😉
Click the "play button" below to listen. Or
 

HERE

 

to listen on Apple,

 

HERE

 

for Spotify or

 

HERE

 

for Stitcher.

 

-Sam Shorkey, Jacked on the Beanstalk