Podcast #37: Interview with Vegan Coach / Fitness Model Kelly Schlegel
---
Just look at those happy, healthy, vegan faces!

Yeah I'm kinda in love with this week's podcast guest: fellow vegan coach and fitness model Kelly Schlegel of Kelly O. Fitness.
You see, Kelly and I have been inter-friends for a couple of years now.  Inter-friends who  exchanged private messages from time to time (not the inter-friends you "friend" only to never have any interactions with whatsoever.)
And as luck would have it, Kelly and I even got to meet in the "real world" upon my visit to the big apple--New York City--a few weeks ago.
It was a big booty-ed, welcome to the gun show, fan girlin', vegan meathead BFF love fest from the moment we wrapped our giant arms around each other's perfectly-sculpted lats and shared a warm embrace. ;)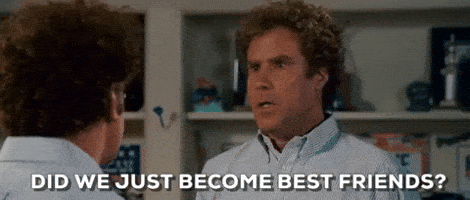 In all seriousness, I had a blast hanging with Kelly in Brooklyn and knew we could have some pretty entertaining convos that my podience would be interesting in hearing.
And we did it without any proper planning or preparations made.  We just got real comfy in my hotel room **GRRRRRROWL** and started recording.
We got real personal about anything and everything from struggles with body image to the ups and downs of being online vegan trainers.
We even talk about our shared common struggles in the dating world and our search for the perfect "Jacked on the Beanstalk" vegan man.
And as we suggest on this week's episode, if you are a potential suitor or know of one, please let us know in the comments below. ;)
For anyone wanting more info on Kelly's favourite supplement line, visit the Clean Machine website and use her code KOSCMA to save 20% on all of your vegan bodybuilding supplements!
Also on this episode, I promise to share the recipe for my famous tofu scramble which is featured in my Jacked on the Beanstalk: Plant-Based Fuel for Vegan Athletes eBook!  Tofu scrambles are a staple vegan bodybuilding meal for both Kelly and I.  So click here for that recipe and let us know what you think in the comments below.
I had such a blast recording this interview with Kelly O.  And since we're so damned in love with each other but suck with men,  it begs the question: should we just date each other?
(insert crickets)...
It's a whimsical conversation I think you'll all enjoy.  And even if you're hating the convo, you'll at least enjoy Kelly's hot New Yorker accent. :)
Click the "play button" below to listen. Or
 

HERE

 

to listen on Apple,

 

HERE

 

for Spotify or

 

HERE

 

for Stitcher.

 

-Sam Shorkey, Jacked on the Beanstalk