Podcast #57: The Bald-Cast: Thinning Hair SOS and Hair Loss Prevention
---
Please tell me I'm not the only one who finds bald men sexy?!
I think it's safe to say that I'm NOT the only one.  Because a quick Google search plus this Buzzfeed post proves that there are many "bald worshippers" out there.
When my fondness for the follicley-challenged started, however, I'm not quite sure in all honesty...
Perhaps it's because I once heard that bald men produce more testosterone so I  considered them to be more "manly." 
Or perhaps it has something to do with the fact that I prefer to keep my own body as hair-free as possible.  So naturally, I'm drawn to men who also resemble that of a slippery seal. ***Grrrrrrrowl!***
Whatever the case, I'm all about the bald.  However, what I'm NOT all about is dealing with this dreaded postpartum hair loss that comes four months after having a damn baby!
Yes, that is literally what I pull out of the drain when I wash my hair these days - YIKES!
So what better topic to address on the podcast to not only help with my own temporary hair loss but also all of our thin-haired podcast listeners too!?
Yes folks, we've researched this whole "are bald men hornier/more manly" query to get the facts straight!  PLUS we've uncovered all of the best, tried-and-true supplements, products and practices we can all do that actually help prevent hair loss and improve hair health.
We're also stoked to be giving away an entire Monat hair care system from our hairstylist insta-friend Katie Lee as the Patreon prize for this episode!
If only I could win the prizes on my own damn podcast... This one is oh-so-good!
And speaking of prizes, for anyone wanting in on the Lakanto goodies discount mentioned, you can test out any of their low-cal, sugar-free, monkfruit-sweetened products here and use my code SHORKEY30 to save you a whopping 30%.
And to get your hands (and head) on that Performance Lab multivitamin I highly recommend for not only optimal hair health but overall general health, you can purchase it here and use the code JOTB10 to save 10%.
Oh and in case anyone needs a visual for what a "cul de sac" is, behold: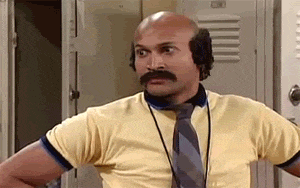 And with that, please enjoy this special episode of the Jacked on the Beanstalk: BALD-CAST.  See what I did there?
Click the "play button" below to listen. Or
 

HERE

 

to listen on Apple,

 

HERE

 

for Spotify or

 

HERE

 

for Stitcher.

 

- Sam Shorkey, Jacked on the Beanstalk